Bright Silver Linings in a Charcoal Sky
Overnight, it seems, all of us must adapt to sudden changes in social and business policies brought on by our friend the coronavirus. How will your company adapt to keep interacting personally with customers? For some, it seems like a bust and for others, it may only require a few adjustments. In the end, we'll be fine and look back at this experience having gained new wisdom.
Businesses need to reach out to customers and recommend ways of working through the recently imposed social distance rules. For us, it's to offer remote assistance and write clear messages that included proper tone, style and approach for each individual company, their market and industry. For those clients still accepting onsite meetings, we're happy to do so according to their social distance and sanitation rules as well as our own.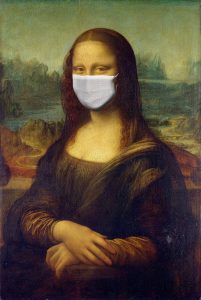 Seize the Science!
For every action, there is an equal and corresponding reaction. Okay, there's your science.
Have I lost some business? Yes. What I find amazing is how busy I've been in the last few days, working double shifts getting websites updated, e-blast messages out, articles written and social posts managed. A couple of new business projects came in last week and this week. My family and I are in good health and spirits. Praise God!
One of my very wise, and if I may, sage clients hit me between the eyes this week as we were discussing his calm and reassuring response. My first approach to this crisis, he said, "was terrible." He's right. I led with trepidation instead of a rational perspective and vision for the future.
We're Solving This Now
Ignore political and news media-driven negativity completely.
It's false!
Our country is uniting and mobilizing very well to save people's lives medically while holding together the foundations of the economy that must support it all! Each day good news emerges out of this crisis. If staying home can refocus some of us toward our spiritual center and to more fervently seek God's will, how awesome is that?
I'm seeing many examples of individuals offering unconditional support to neighbors and local small businesses. My own client dropped everything to rush a few hundred precious N95 masks to a regional hospital in desperate need of them, and his competition followed suit.
Need Help?
This is a big, generous country and every one of us is a resource for each other. We'll be fine!
If you need help composing appropriate and relevant messages for your business during these times, free free to email back or contact me personally at 603-345-7223. Our telephones still work fine and we're always glad to jump on a video chat.